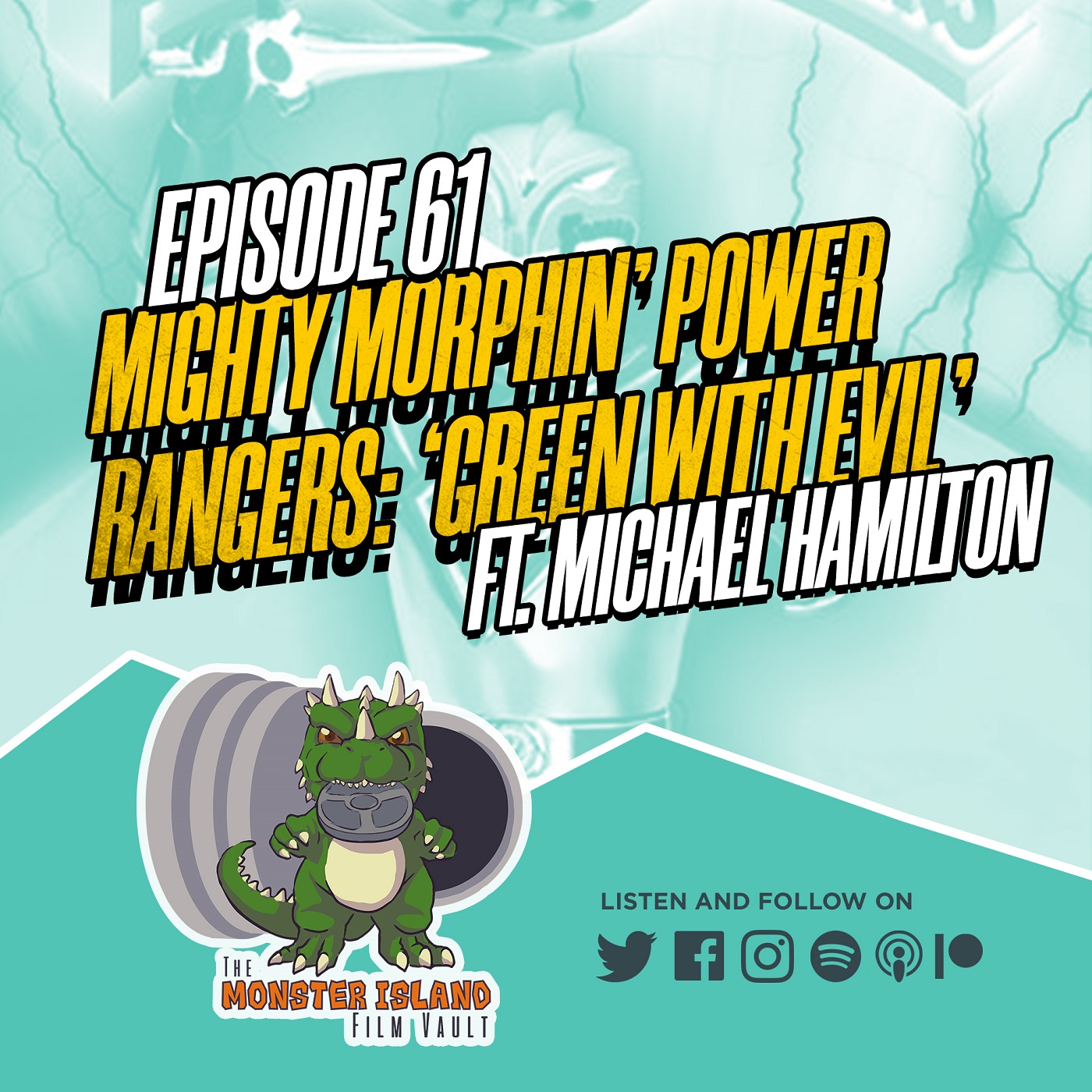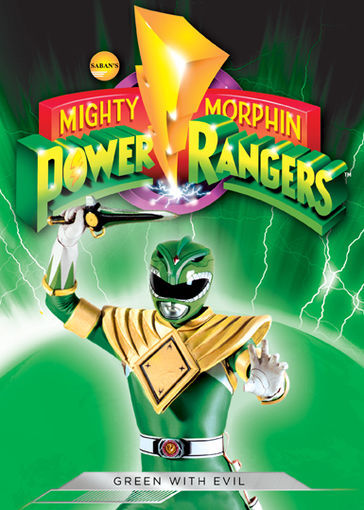 Hello, kaiju lovers! In our first Patreon-sponsored episode of season three, Nate is joined by his co-host from The Power Trip podcast and frequent guest, Michael Hamilton, for some TV talk. (Although, first they have to resolve longstanding issues from the…"Yeti incident"). In this case, the epic five-part miniseries from Mighty Morphin' Power Rangers, "Green with Evil." This introduced toku-loving kids to Tommy Oliver (Jason David Frank), the femme fatale Scorpina, and the iconic Dragonzord. But in true MIFV fashion, Nate and Michael have a deeper-than-you-would-expect thematic discussion about this miniseries and how it shows the corruptive nature of evil—and it includes quotations from J.R.R. Tolkien and St. Augustine! Yes, that's the kind of podcast we are. Strap in, folks! It's morphin' time!
Beforehand, Nate receives some voicemails from both Karone and Raymund, with the former giving an update on how she's coping with life after freeing herself from the Board's influence, and the latter making excuses for not finding his Gorenger costume. Also, a drunk WHG3 calls into the show to speak with Michael.
This episode's prologue, "Letters from Rangers," was written by Nathan Marchand.
Guest stars:
Celeste Mora as Karone
Damon Noyes as Raymund Martin
Michael Hamilton as William H. George III
Additional music:
"Go, Go, Power Rangers" by Niall Stenson
"Chant My Name!" by Masaaki Endo
Sound effects sourced from Freesound.org, including those by InspectorJ.
Check out Nathan's spinoff podcasts, The Henshin Men and The Power Trip.
We'd like to give a shout-out to our MIFV MAX patrons Travis Alexander and Michael Hamilton (co-hosts of Kaiju Weekly); Danny DiManna (author/creator of the Godzilla Novelization Project); Eli Harris (elizilla13); Chris Cooke (host of One Cross Radio); Bex from Redeemed Otaku; Damon Noyes, The Cel Cast, TofuFury, Eric Anderson of Nerd Chapel, and Ted Williams! Thanks for your support!
You, too, can join MIFV MAX on Patreon to get this and other perks starting at only $3 a month!
Buy official MIFV merch on TeePublic!
This episode is approved by Cameron Winter and the Monster Island Board of Directors.
Timestamps:
Prologue: 0:00-3:38
Intro: 3:38-12:16
Main Discussion: 12:16-1:46:47
Housekeeping & Outro: 1:46:47-end
Podcast Social Media:
www.MonsterIslandFilmVault.com
#JimmyFromNASALives       #MonsterIslandFilmVault       #PowerRangers           #GreenwithEvil
© 2022 Moonlighting Ninjas Media
Bibliography/Further Reading:
Culbreath, Jonathan. "The Shadow Can Only Mock, It Cannot Make: J.R.R. Tolkien's Catholic Understanding of Evil." Faith & Fairy Dust. (https://tinyurl.com/mf8u6zev)
Higgins, Kyle. Saban's Power Rangers: Soul of the Dragon. Illustrated by Giuseppe Cafaro and Marcelo Costa. Special consultant: Jason David Frank. BOOM! Studios. Jan. 2021.
Higgins, Kyle, and Ryan Parrot. Mighty Morphin' Power Rangers: Rise of Drakkon. Illustrated by Hendry Prasetya, et. al. BOOM! Studios. Oct. 2020.
Higgins, Kyle, and Ryan Parrot. Mighty Morphin' Power Rangers: Shattered Grid. Illustrated by Daniele di Nicuolo & Diego Galindo, et. al. BOOM! Studios. Jan. 2020.
Mighty Morphin' Power Rangers: The Complete Series DVD special features. Shout!Factory.
Petrucha, Stefan, and Ryan Buell. "Going Green." Mighty Morphin' Power Rangers Archive, Vol. Two. Illustrated by PH Marcondes. BOOM! Studios. Originally published by Papercutz.
RangerWiki (https://powerrangers.fandom.com/wiki/RangerWiki).
Tolkien, J.R.R. "On Fairy-Stories." Oxford University Press. 4 Dec. 1947.
Zahed, Ramin, and Jody Revenson. Power Rangers: The Ultimate Visual History. Insight Editions. 8 Nov. 2018.